For Your Comfort & Safety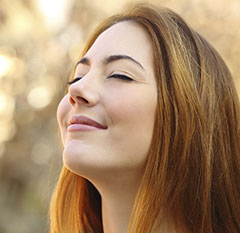 Your family is precious, and so is your smile. At the Miami dental office of Dr. Juan Anillo, Dr. Manny Anillo, and Dr. Abril-Barsky, our team goes to great lengths to keep patients comfortable and safe.
Anesthesia Options
Anesthesia options include gentle local anesthetic delivery with The Wand, a computerized system that will keep you comfortable during dental procedures. Many people avoid dental care because of stress or anxiety, so we offer oral conscious sedation. If you request oral conscious sedation and are a good candidate, we will give you a small pill to take prior to your visit. You'll experience peace of mind and body while we restore your smile to optimal oral health.
Soft Tissue Laser

Our soft tissue laser makes gum reduction and periodontal surgery precise and comfortable. Most patients recover from laser procedures more quickly than they do from traditional gum surgery. No sutures and minimal anesthesia are required.
Digital X-Rays

For your safety, we use digital radiographs, which emit up to 80% less radiation than traditional X-rays. They also provide immediate, detailed images on a chairside monitor so that we can share our findings with you.
Digital Smile Previews

If you are interested in cosmetic dentistry, we can show you your potential smile with digital imaging before you decide on treatment. This allows you to be fully informed and make a wise decision. We can print photos of your potential smile for you to share with friends and loved ones.
If you need comprehensive dental care that will give you a reason to show off your smile, call the Miami dental office of Juan Anillo, DMD, Manny Anillo, DMD, and Maria Abril-Barsky, DMD. Our practice serves patients from the greater Miami area, including those from West Kendall.