CEREC – Crowns in One Day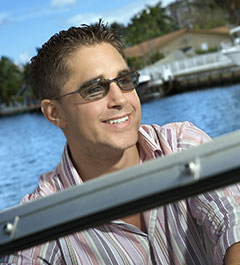 Here in Miami, our dental team strives to offer the latest and greatest in dental technology whenever possible so that our patients can reap the valuable benefits. We're proud to announce that we've added a CEREC machine to our office so that we can create dazzling results for your smile faster than ever before!
Having a crown placed is a common staple of dental care that countless patients have experienced, but the need for two separate appointments – one for preparation and the placement of a temporary crown, one for placement of the permanent crown – can be a strain on the schedule for some people. Instead, why not simplify the crown process down to a single appointment? With the help of CEREC, Dr. Juan Anillo, Dr. Manny Anillo, and Dr. Maria Abril-Barsky can provide patients with strong, beautiful, and completely natural-looking dental restorations quickly and conveniently.
How does the CEREC process work?
It's simple and quick! After we've taken a detailed, 3D image of the affected tooth and designed your new crown, the CEREC machine will go to work and mill a personalized, natural-looking restoration for you while you wait. The process usually only takes around an hour, and no temporaries are required. Our team will then permanently place the crown and ensure that it both looks and fits great before sending you on your way. That's all there is to it.
Our CEREC machine also can create other dental restorations, including veneers, onlays, and inlays. We're committed to providing you with the ideal restorative dentistry treatment for your unique situation.
Contact our office today to schedule an appointment with our friendly and skilled dental team! We serve patients from all over the greater Miami area, including those from West Kendall.